It's going to be one hell of a summer! Enjoy new horror gems and iconic genre classics with our special summer screenings
Films
July 16, 21:00 | Filmcasino
THE NIGHTINGALE
Jennifer Kent | AT 1965 | 136 min | OV
Cast: Aisling Franciosi, Sam Claflin, Michael Sheasby
SLASH and Filmcasino are thrilled to present Jennifer Kent's (THE BABADOOK) intense and controversial historical revenge drama THE NIGHTINGALE. It's your first and only chance to watch this on the silver screen in Austria!
Info & tickets: filmcasino.at
***
 July 1, 20:30 Uhr | Stadtkino Wien
ZOMBI CHILD
Bertrand Bonello | FR 2019 | 103 min | DCP | OmdU
Cast: Louise Labeque, Wislanda Louimat, Mackenson Bijou, Katiana Milfort, Adilé David
Info: stadtkino.at
Tickets: ntry.at
***
Juli 4, 20:00 | Filmmuseum
SUSPIRIA
Dario Argento | IT 1977 | 98 min | Farbe, 35 mm | Englisch
Cast: Jessica Harper, Stefania Casini, Udo Kier, Alida Valli, Joan Bennett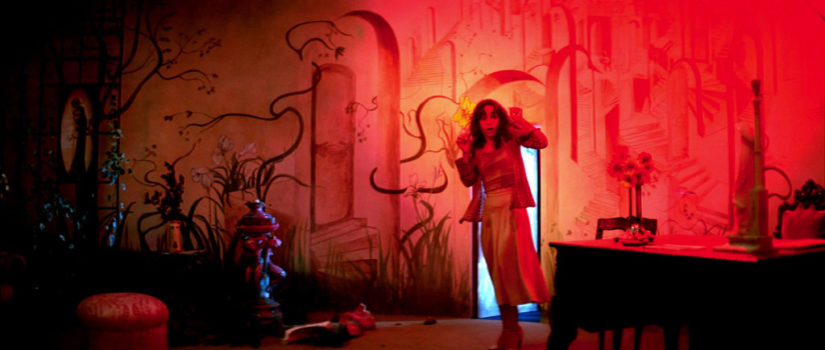 Info & tickets: filmmuseum.at
July 24, 21:30 | frameout @ MQ Haupthof
BLOOD QUANTUM
Jeff Barnaby | CA 2019 | 96 min | OV
Cast: Gary Farmer, Michael Greyeyes, Elle-Máijá Tailfeathers, Forrest Goodluck
Bad weather location: Arena21 @ MQ
Free entry!
***
BLOOD QUANTUM refers to the controversial laws by which indigeneity is determinier based on the percentage of one's indigenous ancestry. In Jeff Barnaby's inventive zombie movie, set in 1981's Canada, Indigenous inhabitants are the only ones immune to the plague.
You don't want to miss this George A. Romero inspired gorefest!
Info: frameout.at
Free entry!
***
August 7, 21:00 | Open Air Augarten
GEISSEL DES FLEISCHES
Eddy Saller | AU 2018 | 83 min | 35 mm
Cast: Herbert Fux, Edith Leyrer, Hermann Laforet, Hanns Abonya
2nd screening: August 8, 20:00, METRO Kinokulturhaus Historischer Saal
Set in 60's Vienna, Eddy Saller's movie GEISSEL DES FLEISCHES (Torment of Flesh) is an exploitive shocker for true connaisseurs of trash. When piano player Alexander Jablonsky stands trial for multiple sex crimes, he remembers all the women who made him go crazy with murderous lust. Classic Saller!
Info & tickets: filmarchiv.at